So this time round, Mark and I were planning to visit Osaka, Kyoto and spend a few days at Tokyo. Since we are planning to visit a few places hence we thought of getting a JR Pass for 7 days would be cost saving for us.
JAPAN RAIL PASS
You can get the 7 days JR Pass for 28,300JPY(SGD 310) each, they also have the 14 and 21 days selection. Once you use it, it will start counting from that day.
The JR Pass settles your transportation for 7 days including the Shinkansen for Tokyo, Kyoto, and Osaka. Also it covers transportation within the Tokyo subway and to JR Nara Station, BUT IT DOES NOT cover for travelling within Kyoto or Osaka.
Please take note that you can only purchase the JR Pass outside of Japan, so basically you will have to purchase it online before you fly. For more information about JR Pass, click here.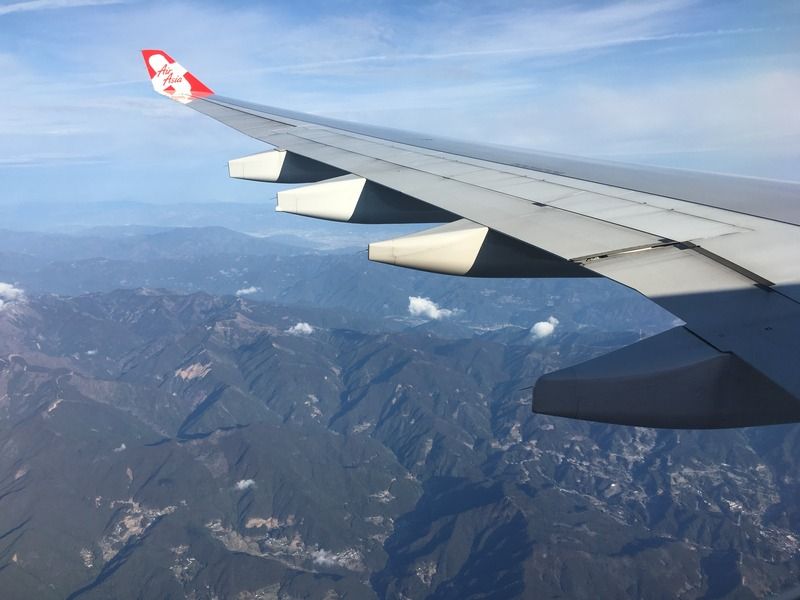 Once you have arrived at Japan Osaka Airport, you will need to proceed to JR ticket office at second floor to exchange for your actual JR Pass.
This is how the actual JP Pass look like, and please take note NOT to remove the pass from the card, as the pass will be invalidated then.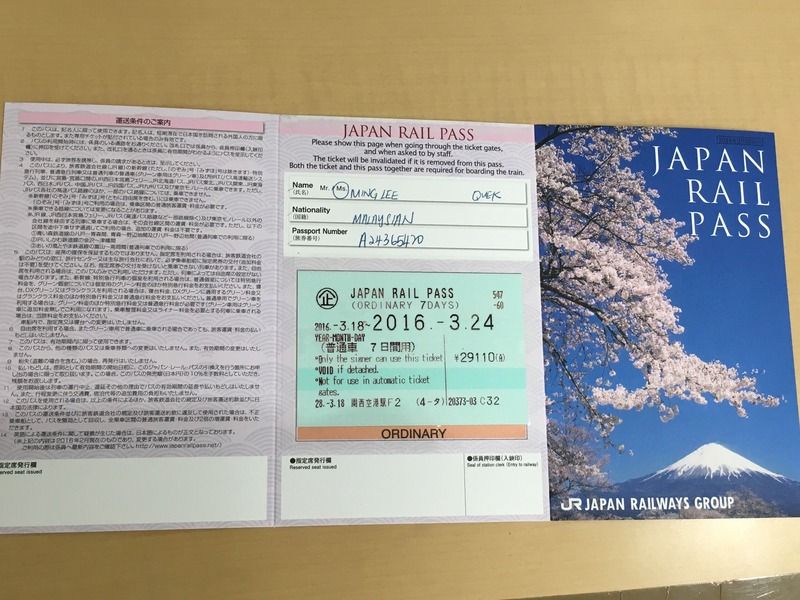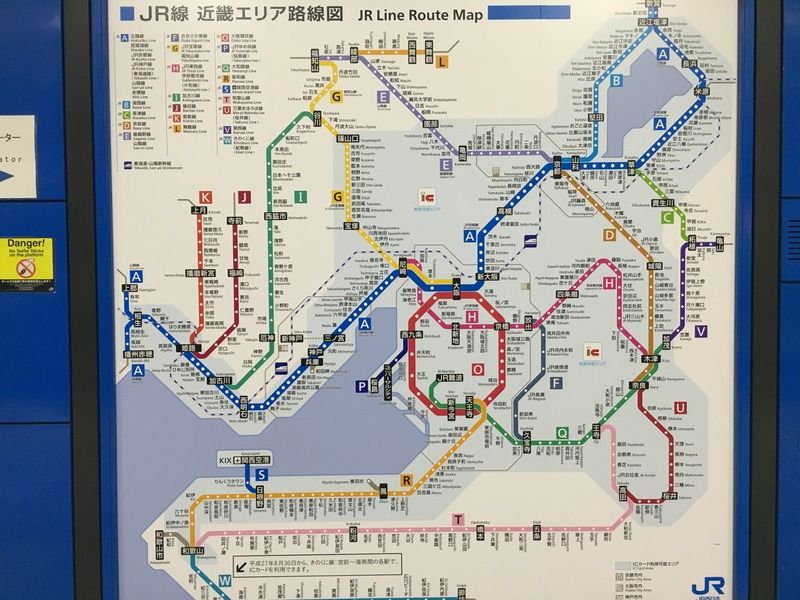 From Osaka Airport, we took the JR line to Namba and it only took us 5 mins walk to the Airbnb. We stayed at this Airbnb for 4 nights at about SGD 310. We really love this Airbnb because Winnie the host was extremely friendly, she greeted us upon arrival. Also, the location is very convenient. There is a supermarket next door and 10mins walk to Dotonburi and Shinbashi.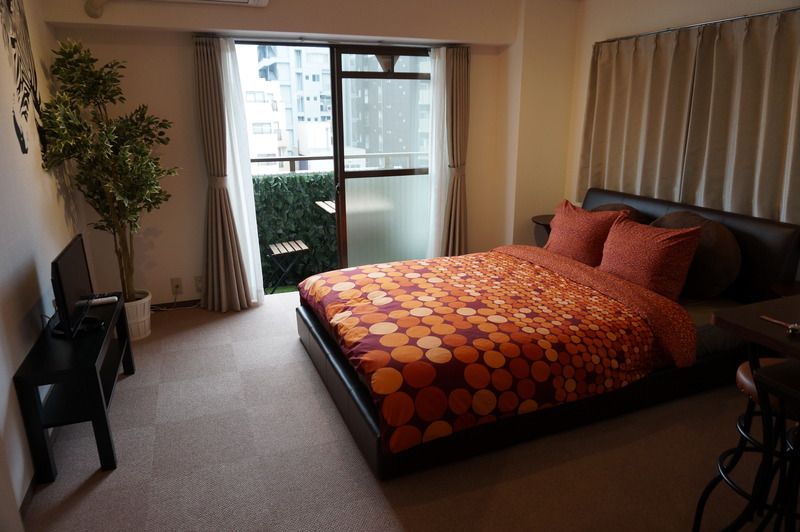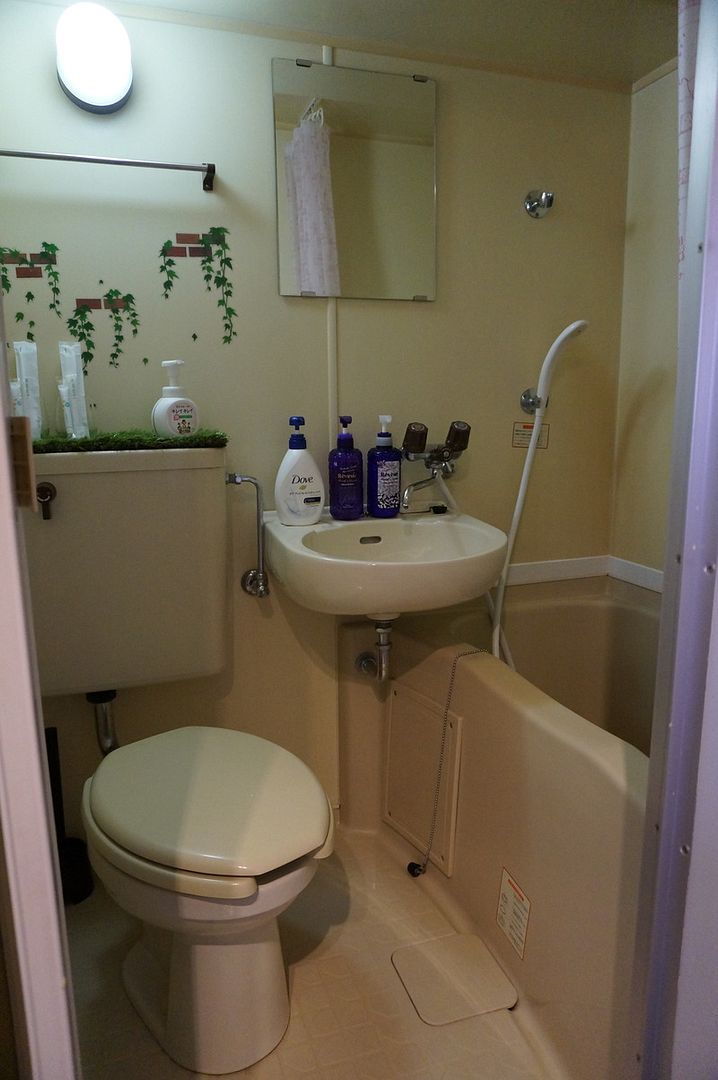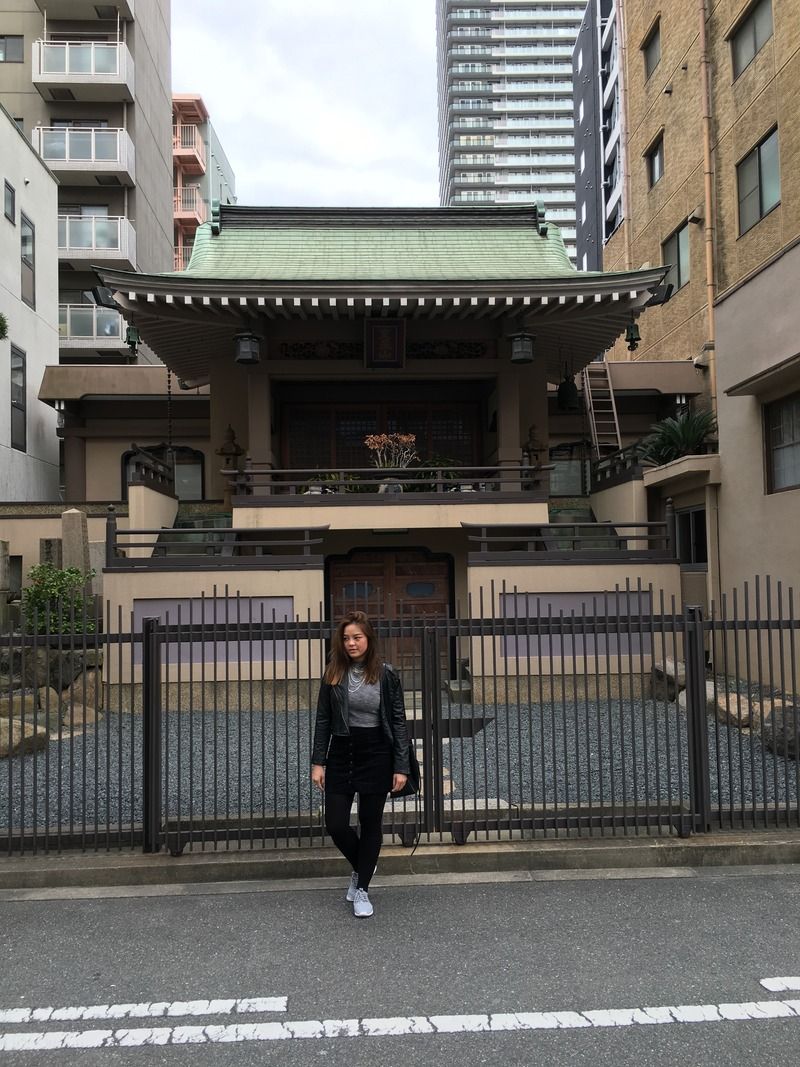 We were extremely hungry when we arrived so we went straight out for food after we dropped our luggages. We strolled around the neighbourhood and found this Ramen stall. Spent 1500JPY for 2 ramen. It was damn satisfying!!! LOL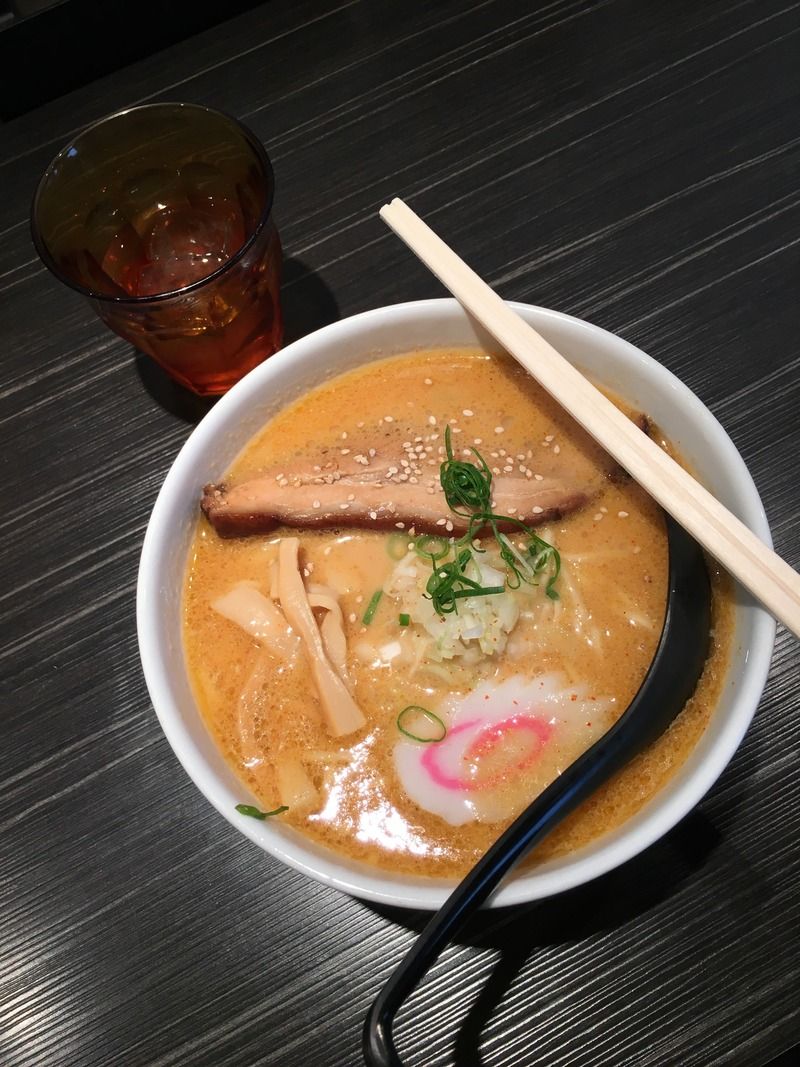 After our lunch, we decided to go Kema Sakuranomiya Park for sakura but look at the trees behind us, there were nothing!!! I was pretty disappointed. =(
So we decided to go back to Dotonburi and Shinbashi. Dotonburi and Shinbashi is a lively place buslting with people, eateries and shopping. If you don't already know, Osaka is well known for their Takoyaki and Okonomiyaki, so it's definitely a MUST try in Dotonburi.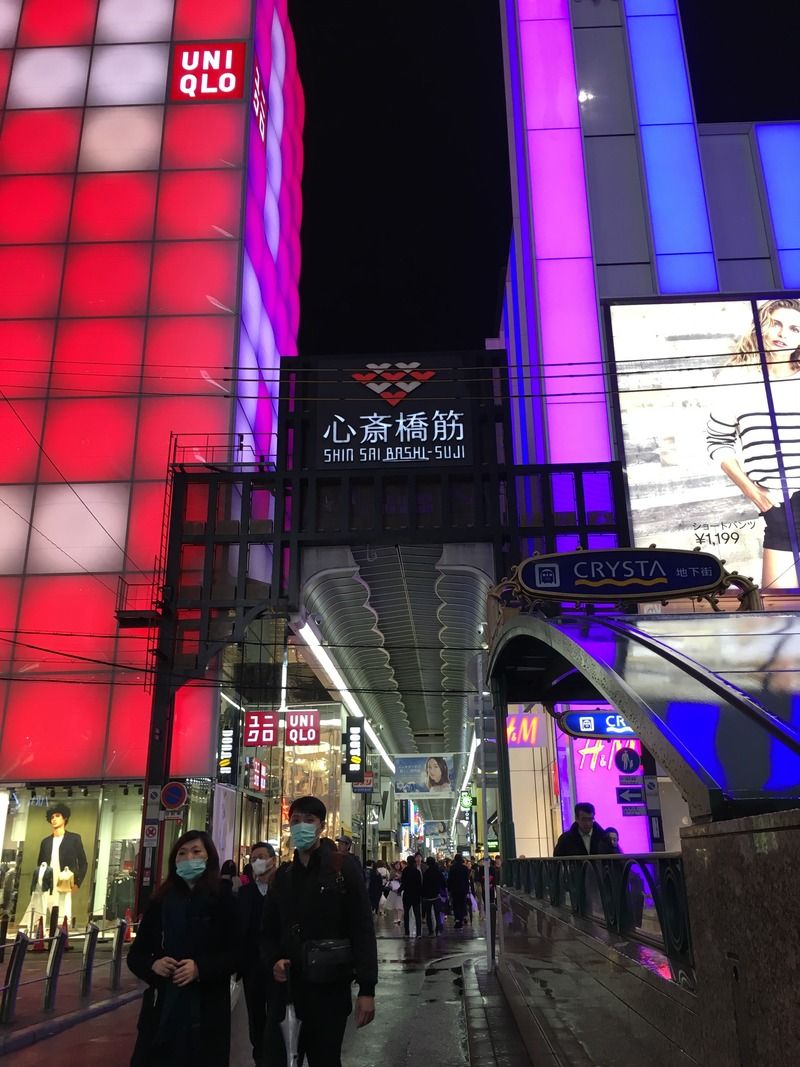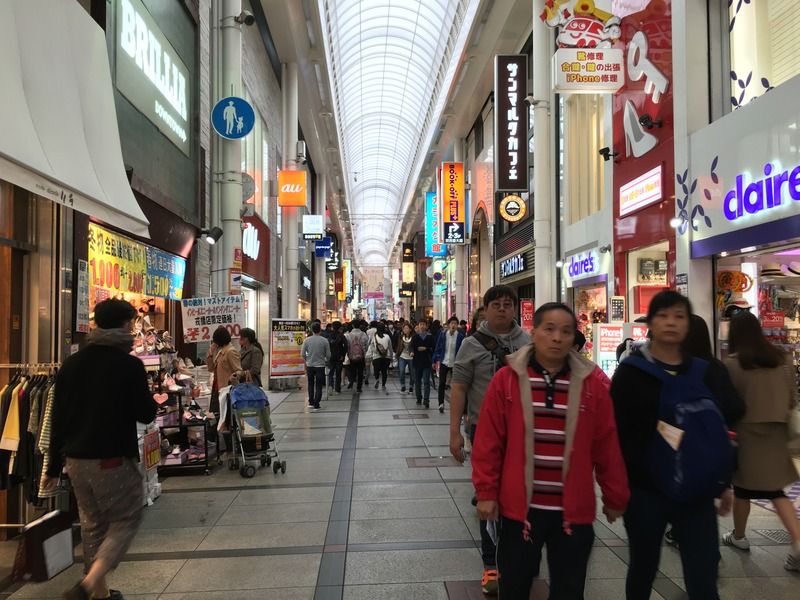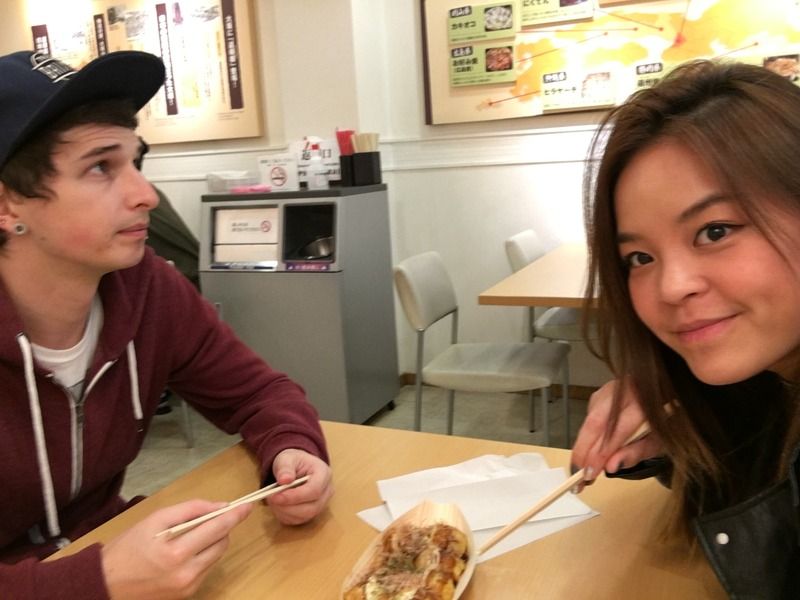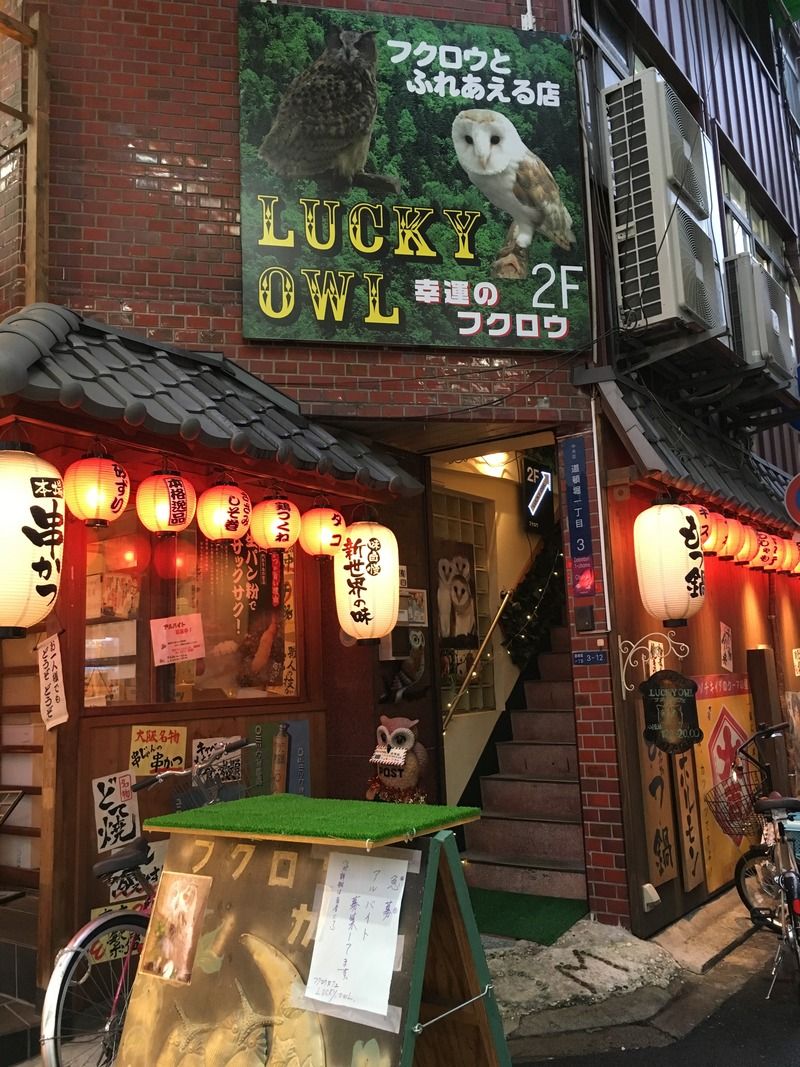 We also found this Owl Cafe when we were at Dotonburi. You will need to pay 1500JPY each upon entry which comes with a drink and an hour interaction with the owl. If you chooses an alcoholic drink, it will be an additional 200JPY.
Although there about 18 different species of owls but you are only allowed to touch a few of the friendlier ones and only the beak. Obviously from the picture below, you can tell I was pretty afraid of this owl because the owl was pretty big and looked pretty fierce.
Well I'm not sure if I would recommend anyone to this cafe. As far as I like them and being close with the owls, but I feel sad that they were being locked up and lost their freedom to fly.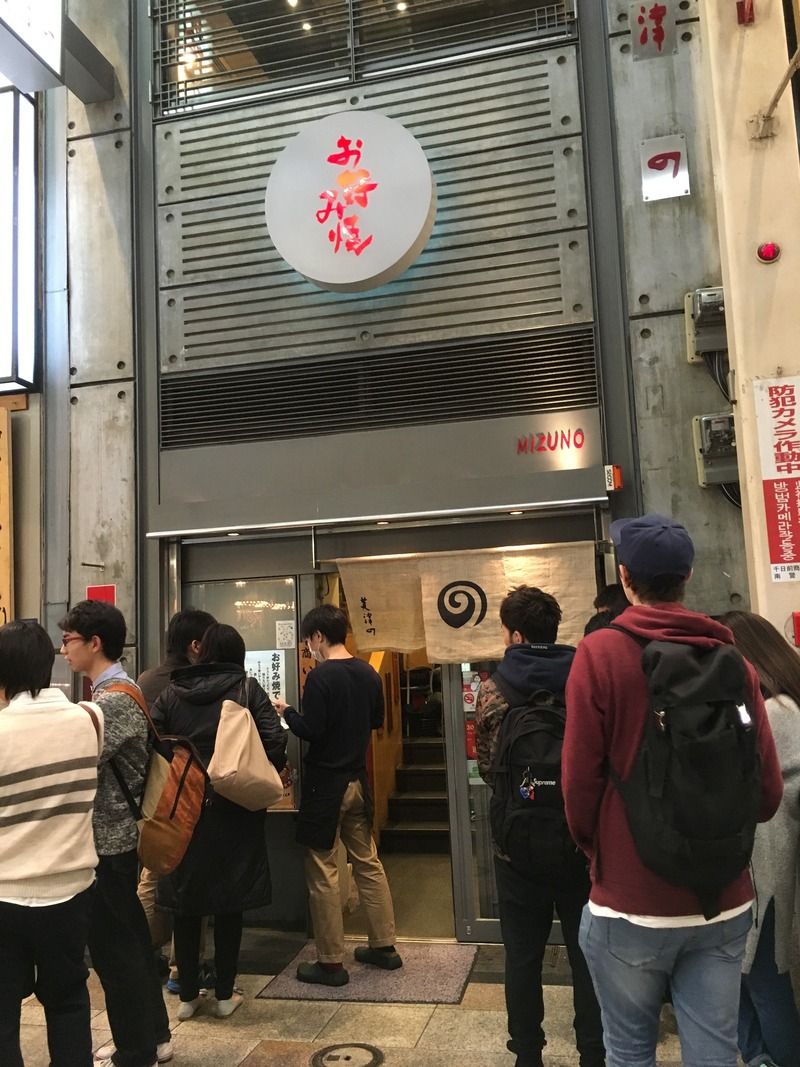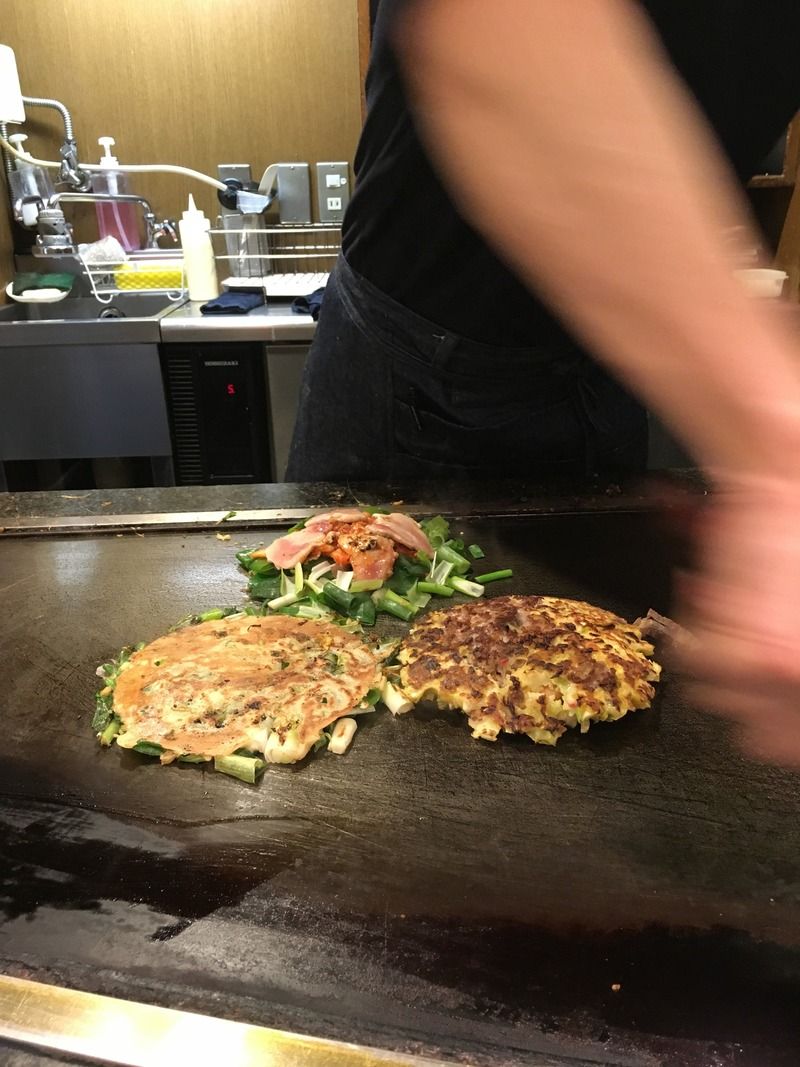 After the owl cafe, we went to Mizuno for dinner. The review for this restaurant was good and there was a queue outside the restraurant so we thought we should give it a try and it turned out well! The Okonomiyaki was good!
We went back to the apartment after dinner as we were both tired.
DAY 2
On day 2, we bought some sandwiches and drinks from the 7-Eleven for breakfast and then travelled to Minoh Park.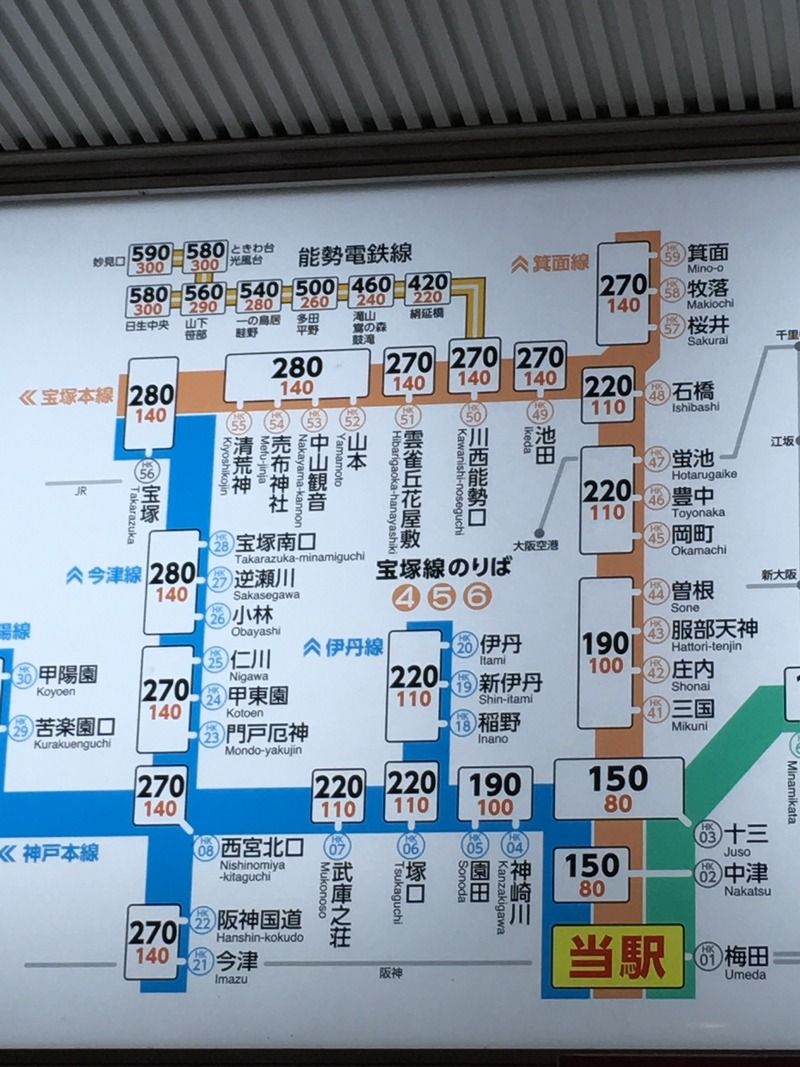 HOW WE GET TO MINOH PARK/FALLS
From Umeda Station, take the Hankyu Takarazuka line to Ishibashi Station and change to Minoh line. It cost 270JPY each. Once you have arrived the station, it will take 30-45 minutes walk/hike to Minoh Falls from the station so make sure you put on comfy footwear. Along the way up, there are some stops for drinks, food and toilet break. It is an enjoyable hike where you can get nice breeze with beautiful scenery and listening to the river flow.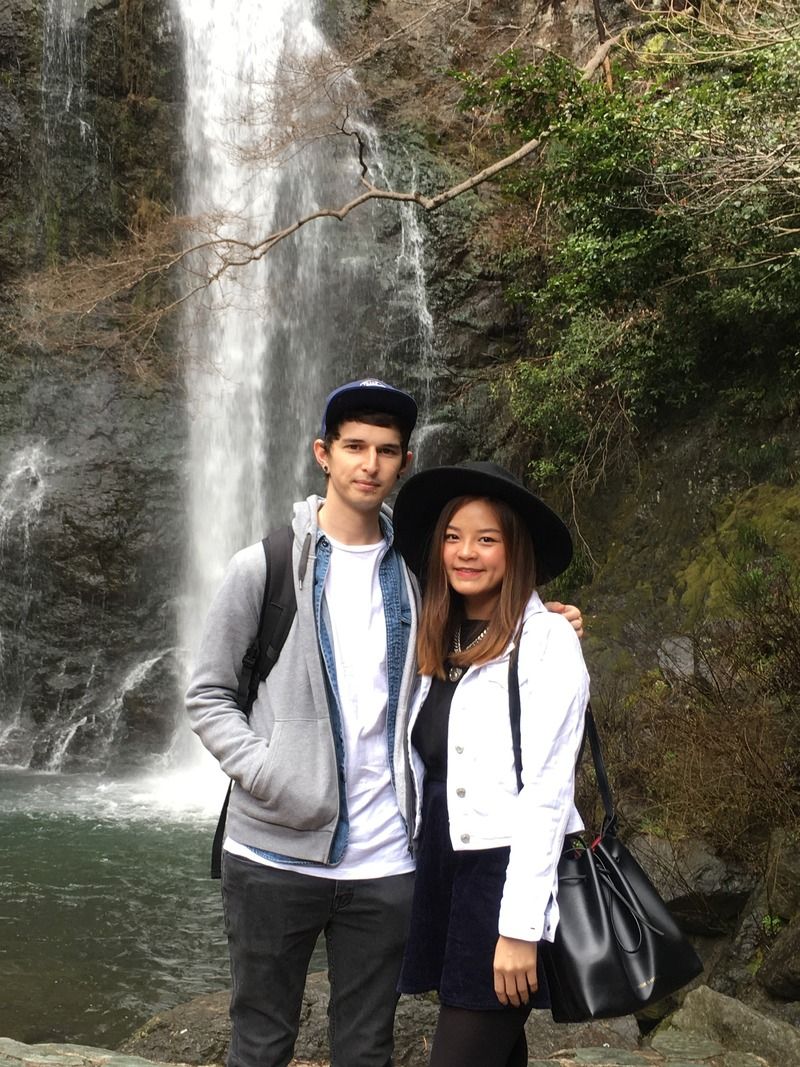 After Minoh Park, we realised we did not have much time for the Instant Ramen Museum because the customisation for your own instant noodle closes at 330pm so we rushed down to Ikeda Station.
We paid 300JPY for each of the cup noodle. You can decorate our own packaging and customise your own flavour and toppings. It's only worth while if you are coming to customise your own noodle as there isnt much to see in the museum.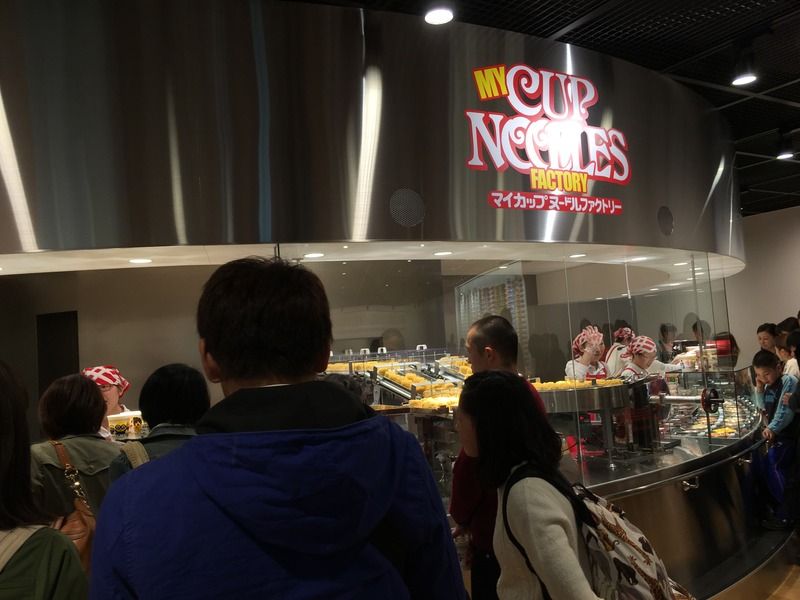 We did not manage to get our lunch after Minoh Park, so after the museum, we pop by Hanamura restaurant just by the neighbourhood for late lunch and I had pork tonkatsu. It's just a random restaurant down the road but it was still amazingly good! I just love Japan!!! <3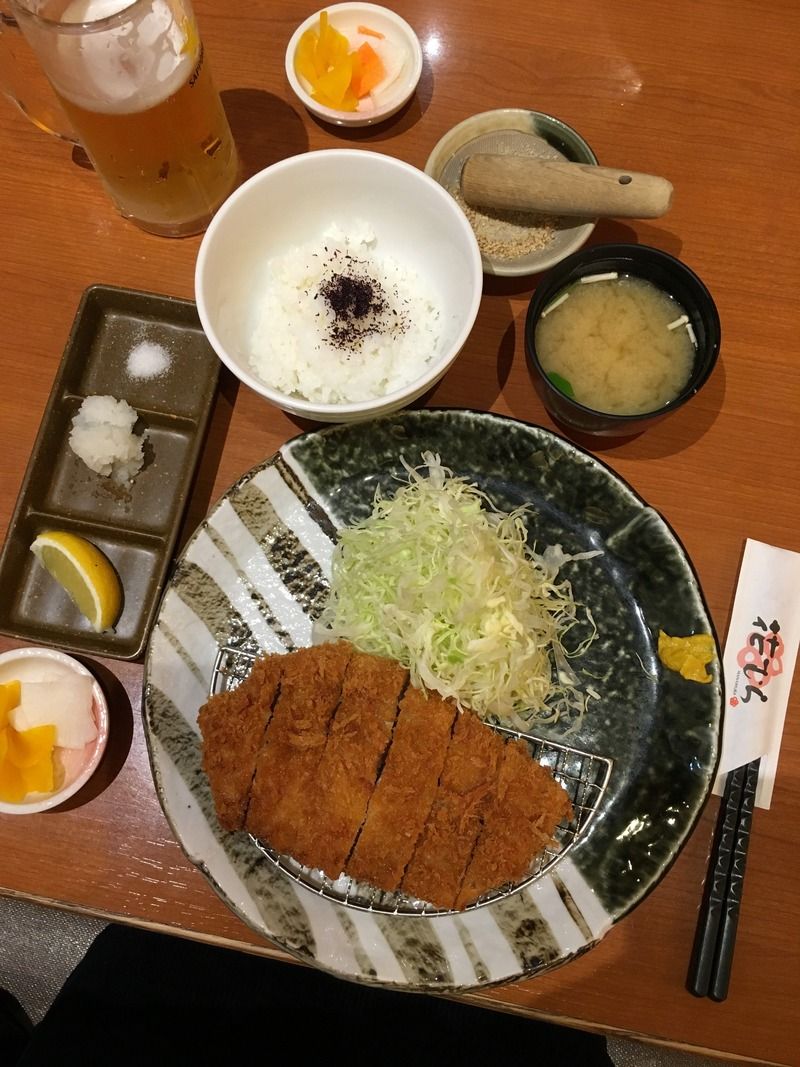 Then we went back to Dotonburi and Shinbashi for more shopping, If you are in Japan, you will never want to miss Don Quijote. It's a shop where they sell everything and anything ranging from beauty, skincare, snacks, accessories, clothing, electronics, alcohol, branded goods and more, literally you name it they have it. Most importantly, they are all
TAX FREEEEE!!!
After shopping, we went to Creo-Ru restaurant at Dotonburi for dinner and call it a day.
DAY 3
So on Day 3, we literally spent the whole day at Universal Studios Japan. We regretted for not buying the tickets online before hand because when we arrived the ticketing counter at 1030am, the express ticket were sold out. =(
So we had no choice but to queue patiently for every ride. I personally love The Wizarding World of Harry Porter and I love the butterbeer!!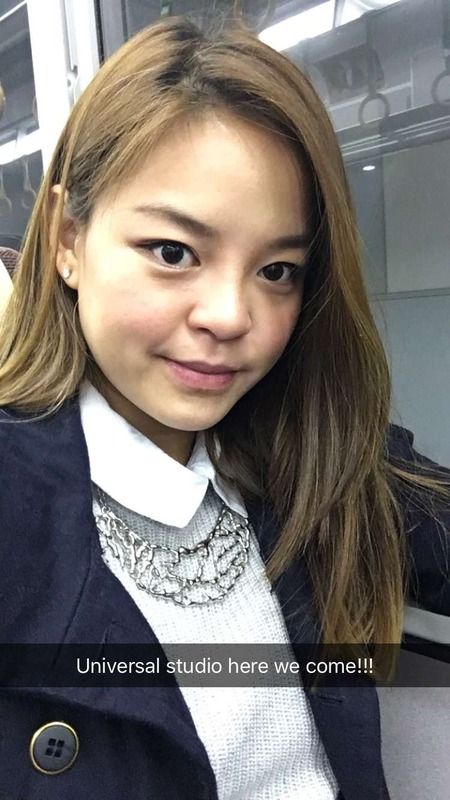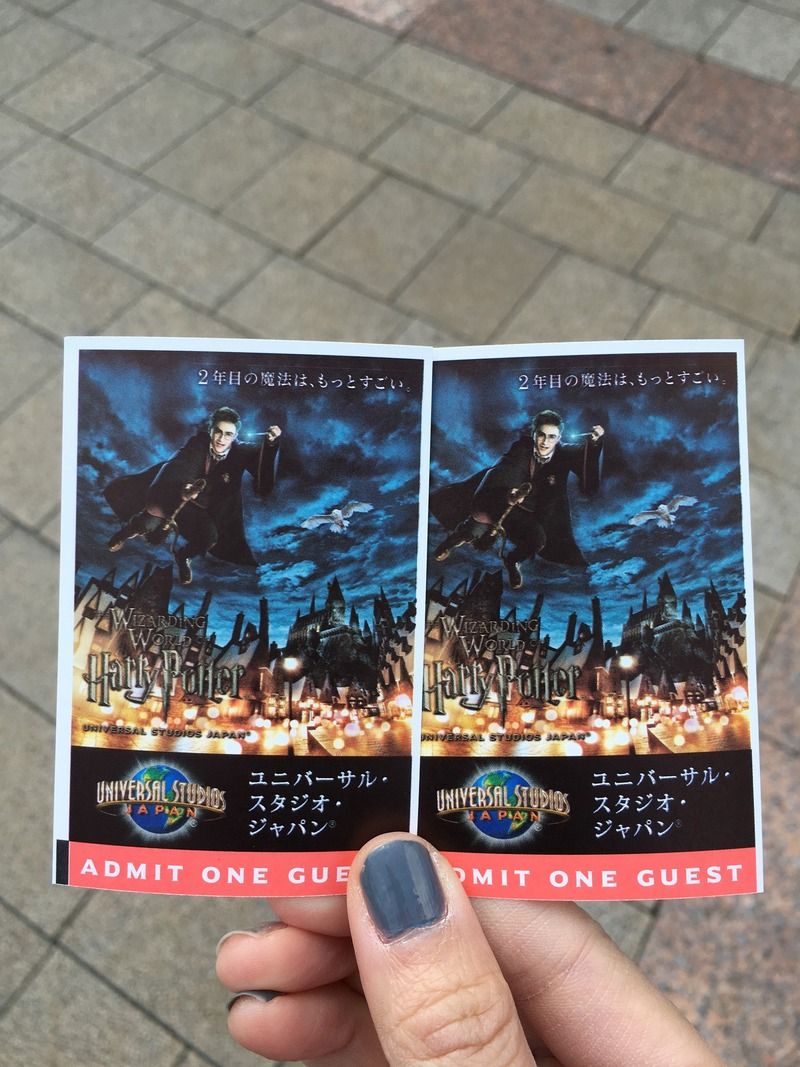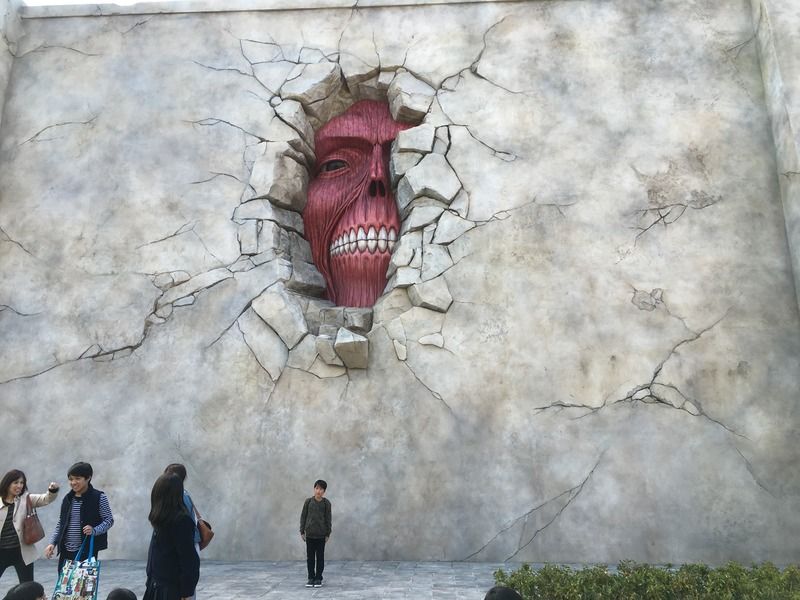 We had a splendid time at Universal Studios and we end our night at a random local restaurant. =)
*Tokyo trip post coming up soon. =)